Reach out to us via Facebook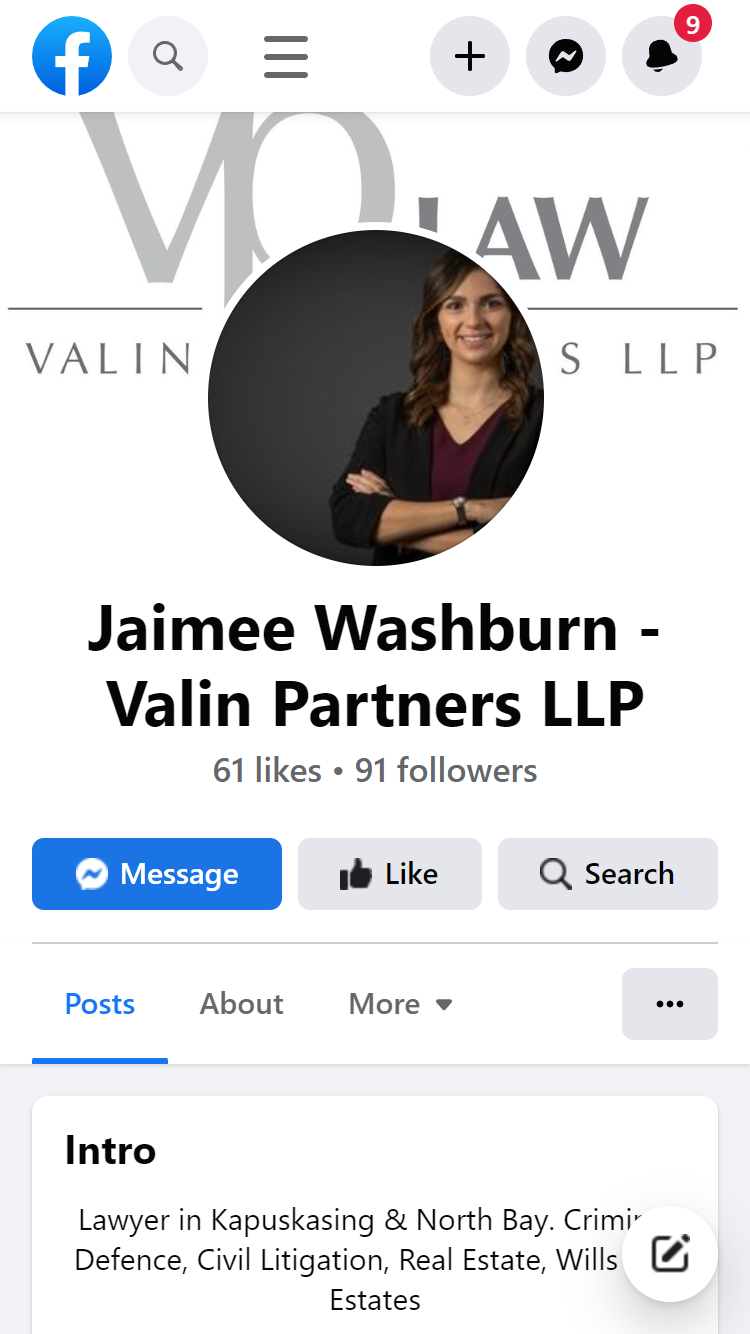 Reach Jaimee L. Washburn
Jaimee is a lawyer at Valin Partners LLP in Kapuskasing and North Bay.  Her general practice includes Criminal Defence, Civil Litigation, Real Estate, and Wills and Estates.  Jaimee has represented clients at the Ontario Court of Justice, Superior Court of Justice, Small Claims Court, and Landlord and Tenant Board.
She completed her Undergraduate Degree in Criminology as a Dean's List Honour student and she received the J.W. Trusler Proficiency Award, the highest honour in her program.  While obtaining her Undergraduate Degree, Jaimee volunteered with various local organizations and travelled to the Dominican Republic to teach English to young students.
Jaimee went on to obtain her law degree from the Bora Laskin Faculty of Law in Thunder Bay, Ontario.  During her time in law school, she served as the Vice President of Communications for the Equality at the Law Society.
Jaimee is currently on the Board of Directors for the Crisis Centre. In her spare time, she enjoys travelling to destinations around the globe, remaining active by running, hiking, and playing hockey, and enjoys spending time with her dog, Ellie.
Jaimee is happy to assist clients across Northeastern Ontario.